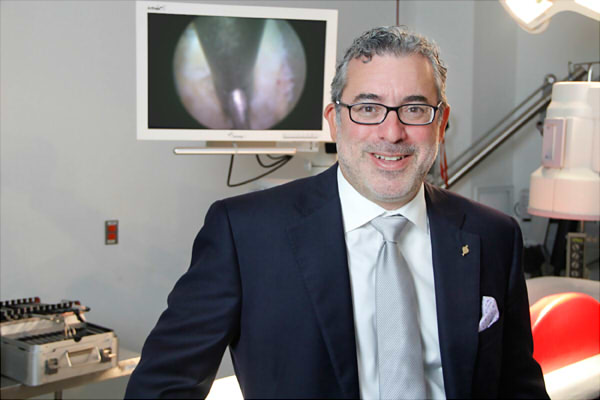 Dr. George Rappard is the director and founder of the Los Angeles Minimally Invasive Spine Institute, based in the Miracle Mile District of Los Angeles. Dr. Rappard specializes in the evaluation and treatment of back and neck pain. Dr. Rappard also maintains an active neurological research institute. 
Rappard is originally from Southern California. He attended high school in La Canada. At 17, Rappard joined the United States Navy, serving overseas. After the military, he graduated from UCLA. Dr. Rappard then completed medical school at the George Washington University, graduating with honors. Rappard completed an internship in General Surgery, residency in Radiology and fellowships in Neuroradiology, Neurointerventional Surgery and Endoscopic Spine Surgery. Dr. Rappard is one of just a few Neurointerventional Surgeons trained and skilled as an Endoscopic Spine Specialist. Dr. Rappard is board certified in Radiology and has earned a certificate of added qualifications in Neuroradiology.
Since his return to Southern California in 2004 Dr. Rappard has brought many firsts to the community. In 2004 Rappard developed the first community based hospital Neurointerventional Surgery program in Los Angeles. Following this achievement was California's first use of an FDA approved brain stent in 2006, the first use of a revolutionary glue like device to treat brain aneurysms in 2008, the first world-wide use of a micro balloon to treat tiny brain aneurysms in 2010 and the first world-wide use of purified stem cells injected into a brain artery to treat stroke in 2011. Rappard continues the same tradition of innovation in spine care. He performed the first minimally invasive surgery in Los Angeles of a novel implant to treat spinal stenosis in 2010, was the first in California to enroll a patient in a trial studying a unique device to treat back pain in in 2013 and was the first in California to perform a minimally invasive endoscopic spinal fusion procedure in 2013.